Organisers: Meatless Farm
Offensively anti-meat, or hilariously subversive? No one has quite been able to decide with this brilliant campaign from vegan food company Meatless Farm, featuring slogans such as "Now that's a M*** F*** burger" on TV and radio adverts, electric cars driving through the centre of London, social media content, and supermarket packaging. The company has even launched the UK's first "M*** F***" drive-thru. Goes without saying, it's M*** F*** memorable.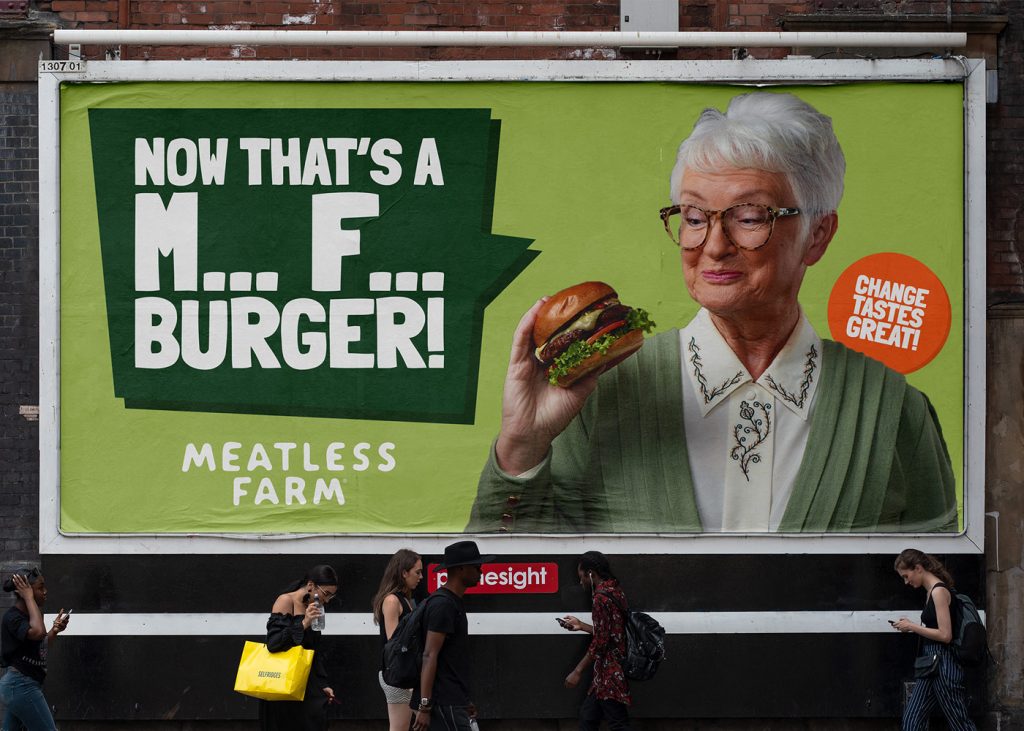 The genius of this campaign is in its openness to interpretation. Any response – from amused members of the public to furious farmers – simply increases publicity for Meatless Farm and intensifies both the comic and the controversial aspects of the campaign. Michael Hunter, Meatless Farm's chief growth officer, has protested the company's innocence and denied any attempt at divisiveness: "we felt the nation needed a bit of a lift as it has been a tough time for everyone, so more than ever we wanted to create something light-hearted and fun." And although the Advertising Standards Agency is investigating complaints of indecency, the huge amounts of free PR which Meatless Farm has gained from the campaign – including an article in the Guardian – will make it worthwhile whatever the outcome.
"Classic challenger brand activity. Create a mildly controversial but amusing advertising campaign and then use PR to massively amplify its reach. Controversy on its own can look a bit earnest and humour on its own can overshadow the brand. The two together make for a memorable and effective campaign. But it will be interesting to see how far and for how long they can play the cheeky maverick card before it looks like they are flogging a dead horse!"