Organisers: E.ON, Sonnentor
E.ON took action to help health professionals on the front line of the fight against Covid-19 in Czech hospitals during the second wave of the pandemic this autumn. The electrics company presented over 500 medical professionals with gift packages to boost their energy and enhance their immune systems. The special herbal products were supplied by Sonnentor, a Czech firm producing healthy organic products. E.ON also redirected 33 operators in its call centres to assist in handling requests to the Ministry of Health, and donated half of its television advertising space to the #everylittlething Covid public awareness campaign.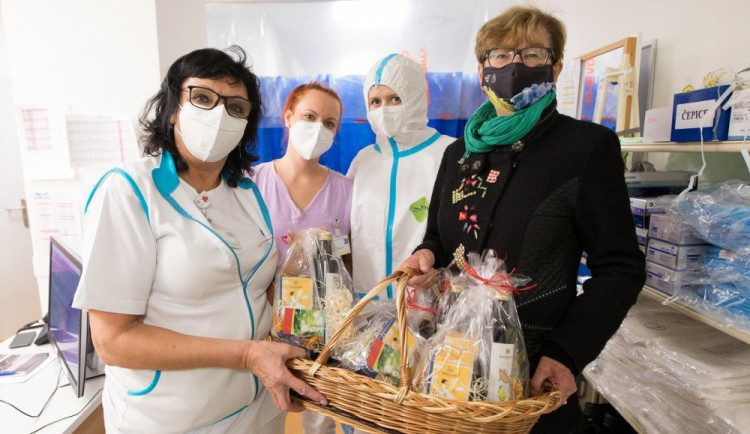 E.ON stepped outside its normal sphere of operations to offer real assistance centred around the České Budějovice and Brno localities. It would have been easy for the company to donate its advertising space and simply make the right gestures when it comes to public safety and responsibility. But the brand wanted to do more. E.ON recognised where help was most needed – in hospitals and amongst healthcare workers – and stepped in to make a difference for doctors and nurses. It also recognised the high number of enquiries being received by the Ministry of Health's public service phone line, and offered its own employees as reinforcements. While many companies have taken steps to support employees and the public during the pandemic, E.ON's carefully considered contribution stands out from the crowd.
"In recent weeks and months we have seen a wave of solidarity and support for medical staff. Closed restaurants have provided free lunches, volunteers have offered a helping hand, and corporations have set aside their own resources and staff to help out. E.ON responded to the situation by presenting gifts to paramedics in Brno and České Budějovice and by providing some of its call centre staff to a government which had failed to secure sufficient capacity during the 'calmer' summer months. The doctors and nurses who often take care of sick patients above and beyond the call of duty certainly deserve recognition. But so far it has been left to private companies and individuals to recognise the work of medical staff. The government, as a representative of society, has promised rewards for a long time – for example, financial remuneration for medics who worked during Covid's 'first wave' – but this has not yet materialised."