Organisers: B&Q, Uncommon Creative Studio
British DIY and homeware company B&Q launched a new PR and marketing campaign celebrating the power of home improvement to change lives. The campaign focuses on simplicity, reinforcing the brand's slogan "You Can Do It". The campaign launched with a 60-second film using real-life home videos from UK families, showing that everyone can improve their home to make life better. A range of billboard banners and posters were then released combining minimalist artwork with simple slogans to capture the core brand image of accessibility and simplicity.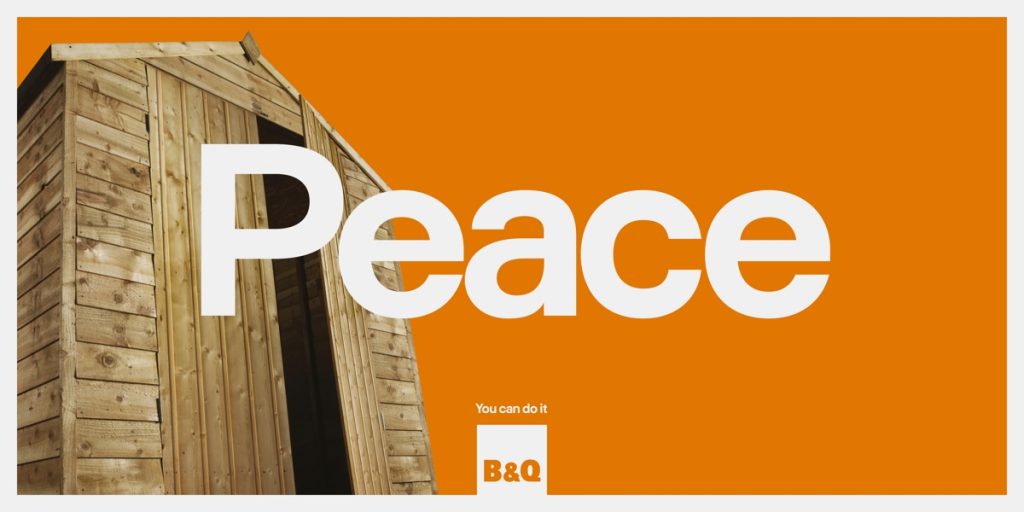 Eye-catching visuals, snappy texts, and positive sentiments. B&Q's visual marketing campaign evokes that wholesome sense of satisfaction which you get from doing a bit of DIY. The idea came from public research commissioned by B&Q, which found that 57% of people believe home improvements are now more significant in improving our lives than ever. At a time when many families have been forced into lengthy separations due to Covid-19 restrictions, the campaign also stresses the link between the family and the home, thus forming a particularly emotional connection with the brand.
"This campaign is very good indeed. It is a perfect example of how a deep understanding of your target audience, their needs, and their motivations, can imbue such a neutral object as a nail with powerful emotions through simple visuals and economical, efficient copy. The campaign is made all the more effective by the fact that over the last half a year we have spent so much more time in our homes than we are used to."